Letting go of the past is easier said than done.
We all carry fragments of our past within us, memories that shape who we are today. However, when those remnants become heavy burdens, hindering our growth and happiness, it's time to learn the art of letting go. Letting go doesn't mean erasing or denying the past; it means embracing the present and creating a brighter future.
But how do you forget the experiences that brought you so much hurt? Can you really forgive the person who's betrayed your trust? Will you ever be able to get over the trauma you've sustained way back from your childhood?
The fear, guilt, shame and hurt may have been so bad it feels like they've been etched into your memory. That said, you also know that living in the past is no way to live.
So how do you let go of your past and move on?
Understanding why we cling to the past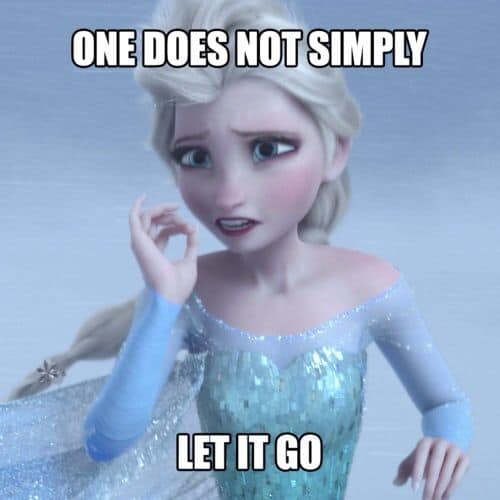 It's tempting to dwell on the past because it's familiar to us. As human beings, we have this fundamental need for certainty. The feeling of being in control and knowing how things work offers us a sense of security and comfort. If we're sure about our surroundings, we feel safe and out of risk.
So rather than leave a toxic relationship or work environment we choose to stay because the unknown is a scarier option.
Another thing to consider is whether we've truly healed from our past. Sometimes, in our desire to protect ourselves from pain, we bury everything in a rush, only to have the issues keep coming back to the surface.
Researchers have found that we use different perspectives of time when we recall pleasant and unpleasant experiences. These perspectives help us manage the psychological distance between us and these events. They found that when recalling an unpleasant event from the past we use the ego-moving perspective.
This is characterized by thinking of ourselves as moving forward in time toward events in the future. The contrary of this is the time-moving perspective, wherein we see ourselves as standing still, and time is passing us by.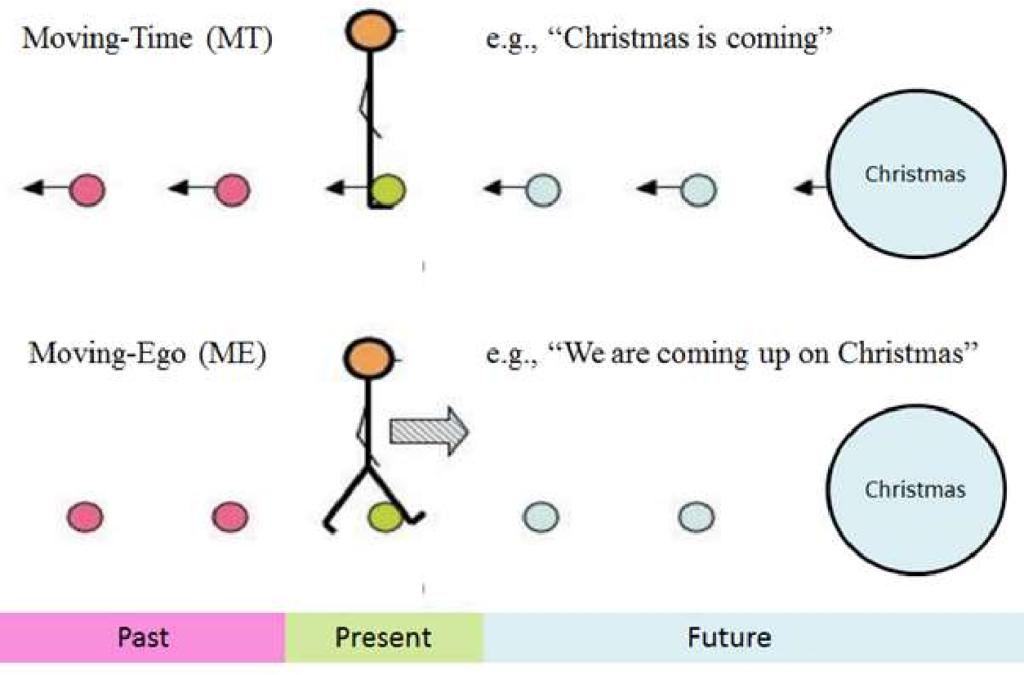 But no matter how much we try to distance ourselves from the past, if we haven't gone through all the necessary stages of healing, we're bound to repeat the same mistakes over again.
What your past consists of
Your past consists of so much more than the events that happened to you. In order to truly let go, you need to recognize how your past can take several of these forms:
Your old self
You have to understand that you are no longer the person you used to be. Your old ways of thinking and acting no longer define you. And while you may have committed mistakes in the past, this is not a prophecy of your future.
Your old story
Someone may have hurt you, betrayed you, or taken advantage of you in the past. The scars may or may not have completely healed, but know that you don't have to live in fear or shame for something someone did to you. There is time to rewrite how you see yourself in your own life story. Rather than be a victim, choose to be the director or producer.
Your old friends
So at one point in your life, you've fallen into the wrong crowd, loved the wrong person, or been influenced by a shady personality. It's time to realize that your identity is your own, and was never tied to theirs.
How to take back your power
In his publication The Psychology of Letting Go, Michael Fox offers a strategy for letting go: acknowledge that there is a loss. He says publicly acknowledging a loss helps us move on just as a funeral does.
So whether you're in favour of the change or not, acceptance is key. No matter how you feel about it, recognise the loss of your old self, your old story, your old friends.
Here are other ways to let go of the past and move on:
Make the decision to let go
Motivational speaker Tony Robbins says that the stories we tell ourselves form part of our identity. They impose beliefs on what we can and cannot do.
In your old story, you may have regarded yourself as a failure, a weakling, a bad person. Stop reliving the old description long after you've made the decision to let go. Once you've changed your story (maybe start by declaring 'I'm a work in progress'), stay committed to it and watch the changes happen.
In other words…
Pick your sacrifice
According to Canadian psychologist, author, and media commentator Dr Jordan B Peterson, sacrifice is inevitable no matter what we do. Therefore, we must choose to become one thing at some point in our life. In doing so, we give up all the other things that we could become.
So whether it's old habits, way of thinking, or the labels you used to attach to yourself, establish your answer to this question: What are you willing to sacrifice to move forward?
Say yes to the present
Saying yes to the present means saying yes to joy. One thing we may not realize is that when we fill ourselves with negative thoughts about our past, we leave no more room for anything else. We fail to enjoy the present moments when we're still focused on the past.
One way to do so is to stop overthinking. Try mindfulness practices like yoga and meditation. Or just simply take time to notice how you're feeling at a particular moment, without any judgments.
Focus on what you desire
It's interesting to note that in the perspective study mentioned earlier, they found that when people anticipate a pleasant future, they also invoke the same ego-moving perspective. On the contrary, with an unpleasant future, the time-moving perspective was elicited.
This means that a brighter future also gives us a more active perspective on life. By focusing on what we want to happen (based on our life's purpose or ikigai), our energy goes into making that picture a reality. 
Challenge negative thoughts
Negative thoughts often anchor us to the past, reinforcing limiting beliefs and hindering progress. Challenge these thoughts by questioning their validity and replacing them with more empowering and positive ones. Cultivate a mindset of self-love and self-belief. Remind yourself of your strengths, accomplishments, and the lessons learned from your past experiences.
Cultivate self-care practices
Self-care is an integral part of letting go and moving forward. Nurture your body, mind, and spirit through practices that replenish your energy and promote healing. Engage in activities that bring you joy, such as exercise, creative pursuits, spending time in nature, practising self-compassion, and prioritising rest and relaxation.
Seek support
Healing and moving on from the past can be an emotional journey. Reach out to trusted friends, family, or a therapist who can provide support and guidance. Sharing your thoughts and feelings with someone compassionate and understanding can offer a fresh perspective and help you gain insights into your own healing process.
Your Turn to Let Go
The way to let of your past is through forgiveness and acceptance. There is really no need to condemn what once was. The lessons you've learned already gave your past a purpose.