Ah, Monday is coming again tomorrow.
For many of us, this day brings a sense of dread and heaviness—particularly when you find yourself feeling lost in life. The start of a new week can serve as a stark reminder of the uncertainty and lack of direction that plagues your mind.
Because you see, when you've got nothing to look forward to, getting up in the morning (especially on the first day of the week), can be the most difficult of tasks. You might be dreading that pile of work waiting for you at the office, the mess you have to clean in the house, the crazy traffic, or the horrible people you have to face for the duration of the day.
There's this nagging feeling of emptiness you can't stand. Somehow, you've lost your drive and everything else, including caring about people and things around you, is such a chore.
When you're feeling lost, it's easy to succumb to inaction and just wallow in despair. Clearly, you've done something in the past and it didn't work out. Why should you continue moving forward?
Well, it's important to keep in mind that life is a remarkable journey filled with twists, turns, and unexpected detours. At times, it's natural to feel lost or uncertain about our path. The good news is that there are strategies you can employ to navigate through these challenging moments.
Why We Feel Lost
Understanding the reason why you feel lost is the key to getting yourself out of this funk.
Imagine you're physically lost. Say you're driving or exploring a new town. You know you're in trouble when you don't know the direction you're going to. You know you're truly lost when you can't even remember the direction from which you came from.
When you can no longer establish what's north from south and what's east from west, there's this sense of panic that sets in. Most of us would just probably pick a random road to follow in the hopes that it is the correct path. But what do you do when you find yourself all the more lost?
In a way, feeling lost in life is like losing your bearings when it comes to the direction you are headed. The job loss, the business failure, the ending of a marriage, or the loss of a loved one may mean that going forward in the direction you've been accustomed to is no longer an option.
Without a true north or a life objective, everything can seem futile.
You Are Not Your Labels
We have this tendency to attach ourselves too much to the titles we assume in our lifetime. Rightly so, there's a sense of pride in being a doctor, a lawyer, a business owner, a father, a wife. They give our life direction and meaning. So much so that we hold these titles so close you us that our identity is closely linked to them.
Once these titles are taken away from us, we're filled with questions that rock us to the core of our being.
It's but natural then to ask yourself: Who am I if I'm not a mother or wife? How do I go on if all I've ever known is this profession? What's the purpose of life if I can't do what I thought I wanted to do?  
Those who are thought to be going through a midlife crisis are also characterized by this kind of pondering: when faced with a realisation of the limited time from their death, they pause and take inventory of their life achievements and failures.
Researchers revealed how the concept of the midlife crisis should be given a more lenient definition. Rather than look at where a person is at in his life span (biological age), they say we should look at the social expectations and personal goals they're faced with at this point in their lives.
But no matter what our age, we should review whether this personal goal (and ultimately our happiness) may be attached too closely to the titles we want to achieve.
It's essential to understand that you are not the labels you put on yourself. Our titles can change throughout our life the same way that our situations change. Our roles may have to change because everything around us also evolves.
Your Roadmap to Finding Your Way Back
In his study, The Psychology of Being Lost, Kenneth Hill discusses how human navigational competence or wayfinding skills is something we learn, rather than something we are born with. He found that there was no innate "sense of direction".
So in order to find your way back, you have to respond to environmental stimuli such as the landmarks around you. The ability to prepare a mental map of this environment plays an important role in finding your way back.
Taking action may entail so much willpower at this point, but there is no sense in choosing to feel stuck. If you feel you're not yet strong enough to find your way back, then the least you could do is make it easier for a search party to find you.
Here are ways to find your way when you feel lost in life:
Forgive yourself for past mistakes
Stop beating yourself up for fumbling up a business deal, for saying horrible things when you were angry, for giving in to addiction, for not being the man or woman it took to save the relationship. Whatever happened has already happened. It's time to be kind to yourself.
Find some alone time
When feeling lost, you might have already pulled back from people. Regardless, you can use this alone time to process your thoughts, write down your feelings, and re-examine your values. Away from the noise of everyday life (including the perpetual office drama), you will be able to ask yourself the difficult questions: What are the fundamental truths you believe in? What is it that brings you true joy?
Now is the time to get to know yourself on a deeper level, so you know that the next decisions you are going to make are rooted down on who you really are.
Take time to move
Physical movement can have a profoundly positive impact on depression and anxiety. So many studies have shown that physiology affects mental health and that mood improvement is a known benefit of regular exercise.
So take those running shoes out for a jog, sign up for an online dance or yoga class, Google a simple movement routine, or just try some breathing exercises at home.
Give nourishment to your body
Whether it's a shift towards healthier eating or giving your body proper rest, physical self-care should be included in your comeback plan. You would want to be in peak health when you take on that next big life adventure, right?
When it comes to boosting your mood, certain types of food can have a positive impact on your overall well-being, such as whole grains, oats, fatty fish, leafy greens, berries, nuts, and even dark chocolate. Make sure to keep yourself hydrated, too!
By nurturing your body with mood-boosting foods and adopting a healthy lifestyle, you can support your overall emotional balance and well-being.
Learn to ask for help
Rather than keep navigating through the wrong path, maybe you should try asking someone for directions. Talk to a family member, a friend, or a professional about how you feel. They may be able to give you a perspective regarding your situation that you've never considered before.
Try again
After taking some time to get to know yourself better, don't be afraid to begin again. Nothing may be certain, and you might have to experience pain again, but you've already learned that getting lost is not so bad.
Over to You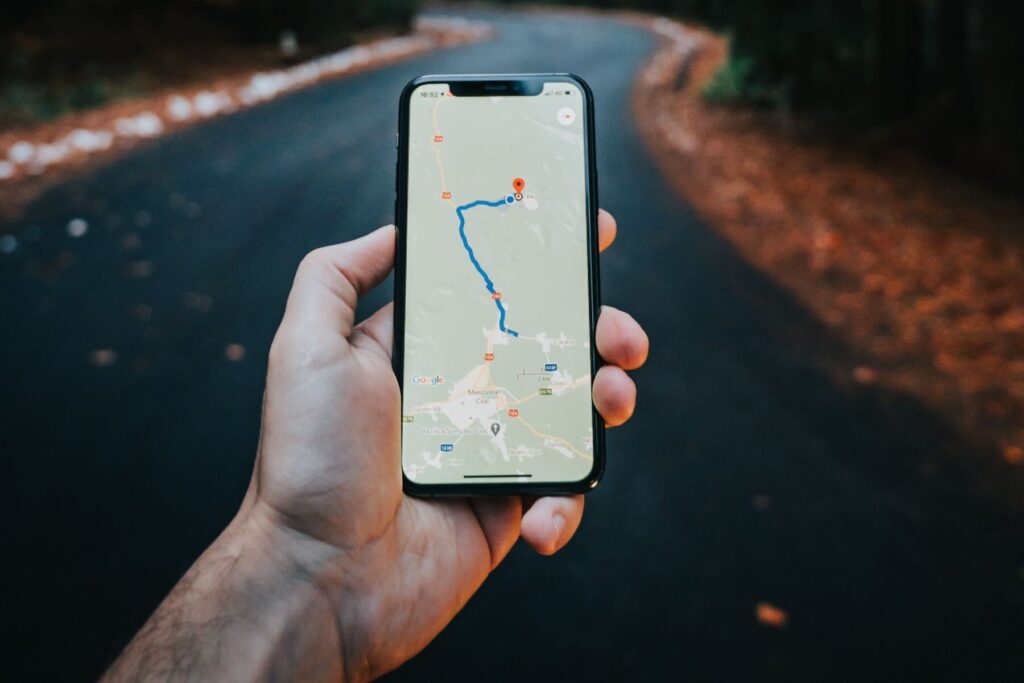 Remember, finding your way when feeling lost is a personal and unique journey. Embrace the process of self-discovery, be patient with yourself, and allow room for growth and exploration. Through self-reflection, self-care, and seeking support, you can navigate the uncertainties of life and uncover a path that aligns with your values, passions, and aspirations. Embrace the journey and trust that you have the strength and resilience to find your way.