Listening to the priest's homily last Sunday, I learned about the most frequently mentioned phrase in the Bible. In case you don't know it yet, take a moment to ponder. Do you think it's a profound commandment, a divine promise, or maybe a timeless piece of wisdom?
Well, to cut to the chase, one of the most commonly repeated phrases throughout the Bible is "do not be afraid" or "fear not." This phrase, or variations of it, appears numerous times across different books and verses. That said, it's important to note that the Bible consists of many different books written by various authors over centuries—so there might be numerous other opinions regarding the most said phrase in the entire Bible.
Some of the most well-known Bible verses that include the phrase "do not be afraid" or "fear not" or a variation thereof include:
Genesis 15:1: "After these things the word of the LORD came to Abram in a vision, saying, 'Do not be afraid, Abram. I am your shield, your exceedingly great reward.'"
Isaiah 41:10: "Fear not, for I am with you; be not dismayed, for I am your God; I will strengthen you, I will help you, I will uphold you with my righteous right hand."
Matthew 10:31: "Fear not, therefore; you are of more value than many sparrows."
Luke 2:10: "And the angel said to them, 'Fear not, for behold, I bring you good news of great joy that will be for all the people.'"
John 14:27: "Peace I leave with you; my peace I give to you. Not as the world gives do I give to you. Let not your hearts be troubled, neither let them be afraid."
2 Timothy 1:7: "For God gave us a spirit not of fear but of power and love and self-control."
Revelation 1:17: "When I saw him, I fell at his feet as though dead. But he laid his right hand on me, saying, 'Fear not, I am the first and the last.'"
Personally, I like Matthew 10:31 the best. I find it most assuring to know that a divine power knows everything, including sparrows falling to the ground and the number of hairs on our heads.
Why Address Fear?
During the time when most of the Scriptures were written, Christians lived in a challenging political context, primarily under the rule of the Roman Empire. Here are some key points regarding the political background of early Christians:
Roman Imperial Rule
The Roman Empire held power over a significant part of the Mediterranean world during the New Testament period. This included the regions where early Christian communities existed, such as Judea, Galilee, Asia Minor (modern-day Turkey), Greece, and Rome itself. The Romans maintained control through a centralized government, military force, and a hierarchical administrative system.
Religious Pluralism
The Roman Empire allowed a certain degree of religious pluralism, meaning multiple religions coexisted. However, it also sought to maintain political and social stability, which occasionally resulted in conflicts between established religious practices and the emerging Christian faith.
Emperor Worship
A significant aspect of the Roman political and religious landscape was the cult of emperor worship. The emperors were deified and considered divine figures. Roman citizens were expected to participate in the imperial cult by offering sacrifices and acknowledging the emperor's divinity.
Christians, who worshipped only one God and acknowledged Jesus Christ as Lord, often faced challenges and persecution due to their refusal to participate in this practice.
Persecution and Opposition
Early Christians faced sporadic persecution, varying in intensity and regionally dependent.
While not a constant state of affairs, persecution occurred due to various reasons, including Christian refusal to participate in emperor worship, clashes with Jewish authorities, and misunderstandings or misrepresentations of their beliefs by the larger pagan population. The persecution was not always systematic, and there were periods of relative tolerance and peace as well.
Underground Nature of Early Christianity
Due to the challenges and occasional persecution, early Christian communities often operated in a somewhat clandestine or underground manner. They held their worship gatherings in homes or secret locations, engaging in activities like prayer, teaching, and sharing communal meals. The apostle Paul's letters, for example, were often addressed to these small communities scattered across different cities.
Is the Message "do not be afraid" Still Relevant Today?
While the specific challenges we face today may differ from those in ancient times, fear continues to be a common human experience. In our modern world, people often grapple with fear related to personal difficulties, uncertainties about the future, global crises, social pressures, and various other concerns.
The message of "do not be afraid" or "fear not" in the Bible therefore transcends time and context. It speaks to the universal human need for reassurance, encouragement, and hope in the face of fear. Regardless of the specific circumstances we find ourselves in, the message is applicable because it points to the character of God and His ability to provide comfort, strength, and guidance.
In our present time, this message can offer solace and inspiration. It reminds us to trust in God's faithfulness, His presence with us, and His sovereignty over all things. It encourages us to rely on our faith rather than succumbing to paralyzing fear. By embracing this message, we can cultivate a mindset of courage, resilience, and peace, enabling us to navigate challenges with hope and determination.
Moreover, the phrase "do not be afraid" or "fear not" has resonance beyond religious contexts. It serves as a reminder to confront fear, overcome obstacles, and approach life with boldness and confidence. It encourages us to step out of our comfort zones, pursue our goals, and embrace new experiences.
What Happens When You Let Fear Take Over Your Life?
Do you remember when the pandemic was first declared in 2020? How everyone feared the unknown, got into heated arguments, hoarded essential supplies, and became suspicious of everything and everyone?
When fear takes over one's life, it can have several negative consequences:
Paralysis and Inaction
Fear can immobilise individuals, preventing them from taking necessary actions or pursuing their goals. It can lead to a state of indecisiveness and avoidance, causing opportunities to pass by and impeding personal growth.
Limited Experiences and Opportunities
Allowing fear to control one's life can result in a restricted existence. Fear can prevent individuals from trying new things, exploring unfamiliar territories, and engaging in experiences that could be enriching or fulfilling.
Impaired Well-being
Fear can have a detrimental impact on mental and emotional well-being. Chronic fear and anxiety can lead to increased stress levels, feelings of helplessness, and a negative impact on overall mental health. It can contribute to symptoms such as insomnia, irritability, difficulty concentrating, and a diminished sense of enjoyment in life.
Strained Relationships
When fear dominates one's life, it can strain relationships with others. Fear-driven behaviours, such as excessive possessiveness, mistrust, or withdrawal, can hinder healthy connections and intimacy. It may lead to isolation and a sense of loneliness.
Missed Personal Growth Opportunities
Fear often hinders personal growth and self-improvement. It prevents individuals from stepping outside their comfort zones, taking risks, and acquiring new skills or knowledge. This can result in a stagnant and unfulfilling life, without the opportunity for self-discovery and development.
Regret and Unfulfilled Potential
Allowing fear to control one's life can lead to regret later on. Looking back and realizing missed opportunities or unrealized potential due to fear can create feelings of disappointment and a sense of unfulfilled aspirations.
How to Combat Fear and Anxiety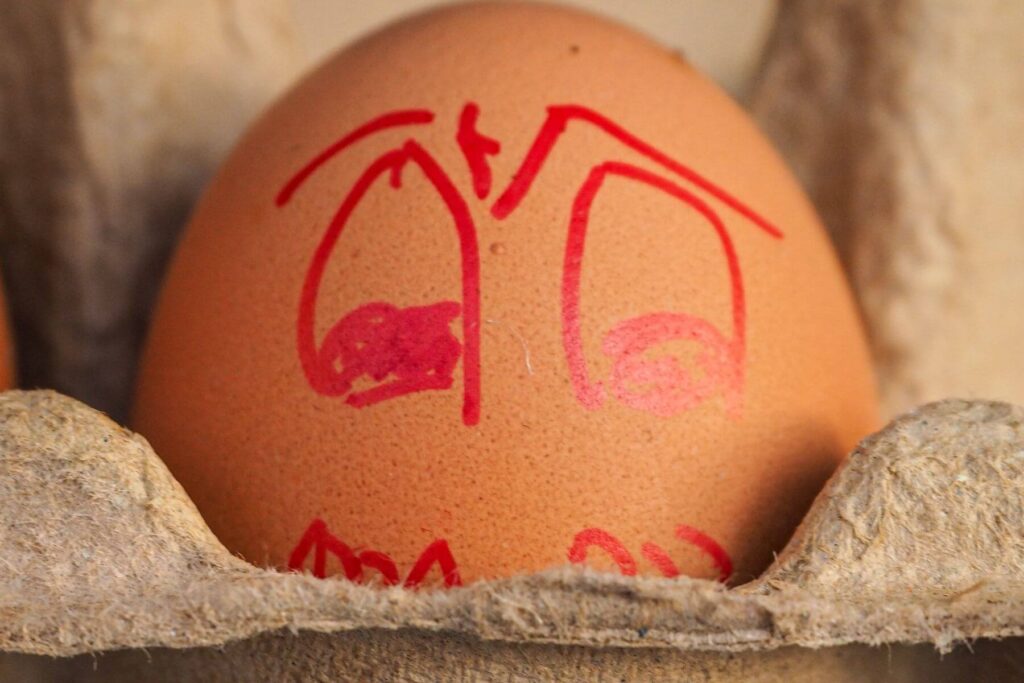 It's important to acknowledge that fear is a natural and instinctive response.
Everyone's journey with fear and anxiety is unique, so it's essential to find strategies that work best for you. Be patient with yourself, practice self-compassion, and celebrate even small victories along the way.
Here are some tips on how to combat fear and anxiety:
Deep Breathing and Relaxation Techniques: When anxiety strikes, take slow, deep breaths to activate your body's relaxation response. Practice techniques like diaphragmatic breathing or progressive muscle relaxation to calm your mind and body.
Challenge Negative Thoughts: Identify and challenge the negative thoughts that fuel your fear and anxiety. Ask yourself if your fears are based on facts or assumptions. Replace irrational thoughts with more realistic and positive ones.
Practice Mindfulness and Meditation: Engage in mindfulness or meditation practices to cultivate present-moment awareness and reduce anxiety. Focus on the sensations in your body, observe your thoughts without judgment, and bring your attention back to the present whenever your mind wanders.
Physical Exercise: Regular physical activity can help alleviate anxiety and improve your overall well-being. Engage in activities you enjoy, such as walking, jogging, yoga, or dancing, as exercise releases endorphins that boost mood and reduce stress.
Establish a Support System: Share your fears and anxieties with trusted friends, family, or a therapist. Opening up and seeking support can provide comfort, perspective, and practical advice. Remember, you don't have to face it alone.
Set Realistic Goals and Take Small Steps: Break down overwhelming tasks into smaller, manageable steps. Setting achievable goals and taking gradual steps forward can build confidence and reduce anxiety.
Prioritise Self-Care: Take care of your physical, mental, and emotional well-being. Get enough sleep, eat nutritious meals, engage in activities you enjoy, and create time for relaxation and self-care.
Limit Exposure to Triggers: Identify situations or environments that tend to trigger your fears or anxieties, and consider limiting your exposure to them when possible. Gradually expose yourself to triggers in a controlled way to build resilience over time.
For me, I find true crime documentaries help break the cycle of negativity in my mind for so many reasons. But then again, watching too much of it can also cause fearful and resentful thoughts. So as with everything, balance is key.
Seek Professional Help: If fear and anxiety significantly impact your daily life and functioning, consider seeking professional help. A therapist or counsellor can provide guidance, support, and evidence-based techniques to help you manage and overcome your fears.
As It Is Said, Fear Not
When fear dominates and controls one's life, it can hinder personal growth, well-being, and relationships.
If fear has been disturbing you a little bit more these days, I hope you find comfort in these words from the scripture and the practical suggestions above.
Overcoming fear and learning to manage it effectively is essential for living a more fulfilling, balanced, and meaningful life. Seeking support from professionals, such as therapists or counsellors, can be beneficial in addressing and managing fear in a healthy way.
Ultimately, the message of not being afraid speaks to the human longing for freedom from fear and the desire for a life filled with peace, courage, and trust. It remains relevant and applicable in our time, serving as a timeless reminder of the power of faith and resilience in the face of fear.