For some reason, I stumbled upon the book Ikigai late last year and I loved it. I loved it so much that (1) I gifted a copy to one of my closest friends and (2) decided to practice Radio Taiso everyday.
Radio Taiso, also known as "Rajio Taiso" or "Radio Exercise," is a form of Japanese exercise that has been around for almost 100 years.. Although it originated in Japan, radio taiso has gained popularity around the world, with many people incorporating it into their daily routine.
Benefits of Radio Taiso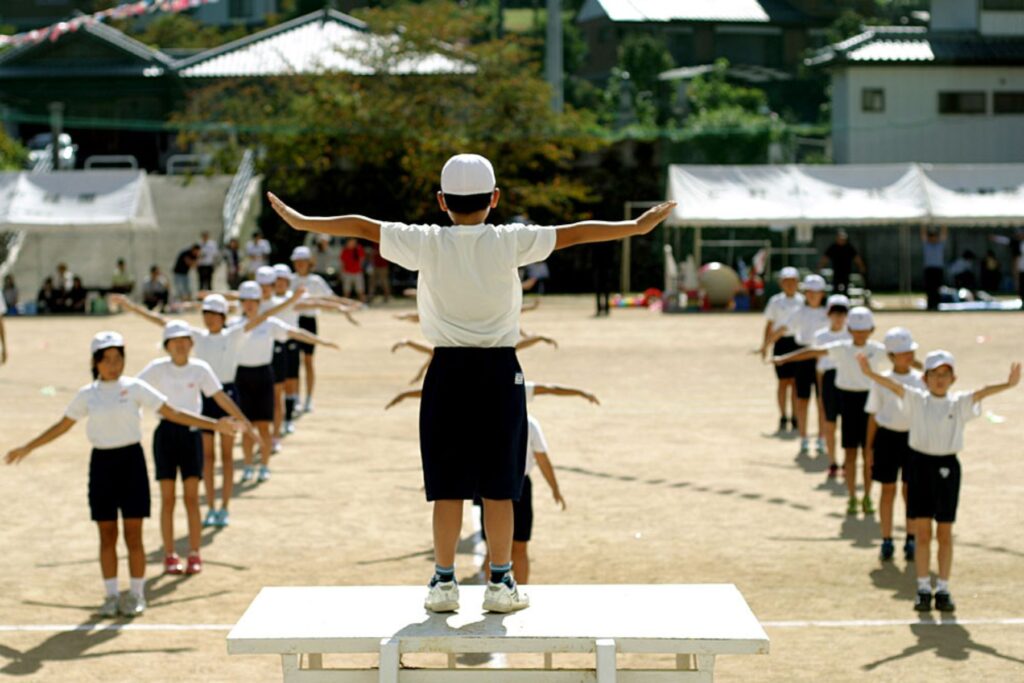 Radio Taiso involves a series of gentle movements and stretches that are done to music, which are designed to improve flexibility, strength, and overall health. I love how the stretches feel — just like yoga but without the hold and how it can be done in just less than 4 minutes. Here are some of the known benefits:
Increases flexibility and mobility
One of the primary benefits of radio taiso is that it can help to increase flexibility and mobility. The exercises are designed to gently stretch the muscles and joints, which can help to improve range of motion and reduce stiffness. This is particularly beneficial for older adults or those with mobility issues, as it can help to maintain independence and reduce the risk of falls.
Improves circulation and cardiovascular health
Radio taiso is a form of low-impact exercise that can get the heart rate up and improve circulation. By increasing blood flow to the muscles, it can help to deliver oxygen and nutrients more efficiently, which can lead to improved cardiovascular health over time. This can also help to lower blood pressure and reduce the risk of heart disease.
Reduces stress and anxiety
Exercise is well known for its ability to reduce stress and anxiety, and radio taiso is no exception. Now more than ever, we constantly have to face the feeling of burnout and overwhelm so we need ways to help us accept and appreciate the transience of life.
The combination of gentle movements, music, and deep breathing can help you slow down by promoting relaxation and reducing tension in the body. This can be particularly beneficial for those who suffer from stress-related conditions such as high blood pressure, insomnia, or anxiety disorders.
Enhances mental clarity and focus
Radio taiso can also help to enhance mental clarity and focus (could be helpful in getting you through all that office drama!). The combination of movement and music can help to stimulate the brain and improve cognitive function. This can be particularly beneficial for older adults or those with age-related cognitive decline, and those with tendencies to overwork themselves.
Easy to do and accessible
Another great benefit of radio taiso is that it is easy to do and accessible to people of all ages and fitness levels. There's no need to be a perfectionist about it! The exercises are low-impact and can be modified to suit individual needs, making it a great option for those who may be new to exercise or have physical limitations.
Furthermore, radio taiso can be done at home or in a group setting, making it a convenient and affordable option for those looking to improve their health and fitness.
Try it out if you haven't yet!
With so many YouTube videos to choose from, you can easily start a practice at the comfort of your home — no special equipment needed!
Radio taiso is a gentle and effective form of exercise that offers a wide range of benefits for both the body and mind. Whether you are looking to increase flexibility, improve cardiovascular health, reduce stress and anxiety, enhance mental clarity, or simply stay active, radio taiso is definitely worth considering.
As you do so, remember to stay hydrated!
So why not give it a try and experience the many benefits for yourself?