Last week has been quite an interesting (too put it mildly) week for us in our little virtual office world. I didn't think it was possible — what with us all working remotely. But it did happen. We eventually had enough people to experience drama in the workplace.
So it started (for me, at least) when one of the new girls approached me about how unhappy she was despite joining the team relatively recently. From what I gathered from our conversations, she was overwhelmed, feeling ignored at times, getting confused with her workload and sudden pivoting of projects, discouraged by the late payment of her salary, and saddened by the fact that her batchmates (there were two others who started almost the same time as her) had left.
Being overwhelmed with work (yes, I know I need to slow down), I just gave her some tips (including a YouTube clip about the Zeigarnik effect) along with words of encouragement. She said she'll just wait and see and maybe quit after a month or two. I was sad to hear that.
So the weekend came and went and it seemed that was still how she felt. I spoke to another colleague about it and our boss eventually asked me whether I've heard anything about the girl leaving.
I told our boss what I knew and she did the talking to all those involved. She eventually told me the girl (who was planning to leave) said I was apparently one of the people ignoring her. I just shrugged it off and told my boss I thought I was already being chatty enough. Knowing full well that I am an introvert, she understood.
My boss kinda took it as the girl not being fit for the team. Aside from stirring drama (which was quite unusual for us), she was also an extrovert who needed to work alongside people. Another girl mentioned her as saying different things to different people, which can be scary.
Honestly, despite her casting me in a negative light, I think she just has all these legitimate reasons and mentioned bits and pieces to people hoping to have a connection — and see if they're experiencing it too. I don't think there's anything sinister about it — some are even fair observations and indications that we need to change something about our way of working.
This was actually such a tame case compared to what I've faced in offices of before, and I have more important things to do (such as watching true crimes) than being dragged into all of this.
That said, the latest update was she's staying until the end of the month to finish her work. I was, again, truly sad to hear that.
What We Can Do to Avoid Office Drama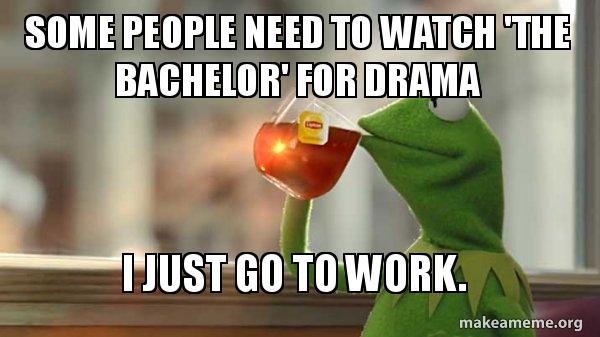 Office drama can be a significant source of stress and negativity in the workplace. It can disrupt productivity, affect workplace relationships, and even impact job satisfaction. For some, it's so unbearable that they'll need to make a career decision because of the situation. Therefore, it is essential to know how to avoid being dragged into office drama.
Keep your distance
It's crucial to keep a healthy distance from those who tend to engage in office drama. Avoid spending too much time with them or getting too involved in their personal lives. Instead, focus on building relationships with colleagues who have a positive attitude and a professional work ethic.
Stay out of gossip
Gossip is a common form of office drama. Even if you're not the one starting the rumour, you can get dragged into it if you participate. It's best to avoid engaging in gossip altogether, and if someone tries to involve you in it, politely decline and change the subject.
Don't take sides
In office drama, there are often two or more sides to a conflict. It's best to stay neutral and not take sides. Taking sides can lead to more drama, and it can make others feel like you're not trustworthy.
It can be difficult, I know. Especially if the personality types involved are good at riling up emotions. But you must always weigh the consequences and determine if it's a battle you're willing to get yourself in.
Being in a small team, there's not much office politics, thankfully. But there is still power play involved and even the smallest decisions can impact the workplace.
Keep your focus on work
One way to avoid getting dragged into office drama is to focus on your work. If you have a lot of work to do, you won't have time to engage in drama. Plus, being productive and focused on your job can help you build a positive reputation in the workplace.
One thing I might have said to the girl asking if the workload is too much is that I'm too overwhelmed to focus on being overwhelmed. I just carry on. This could backfire too, I know, and I do find myself feeling demotivated at work from time to time.
Being one of the causes of burnout,I know I'll have to eventually determine whether I have to talk to the boss about being caught in a busy trap.
Address conflicts directly
If you're involved in a conflict or drama, it's best to address it directly with the person or people involved. Avoid talking about it with others or trying to get others involved. Instead, have a conversation with the person or people involved, and try to come to a resolution.
As an introvert, I dread confrontations. Nonetheless, for now I don't feel the need to address anything with anyone at this time.
Set boundaries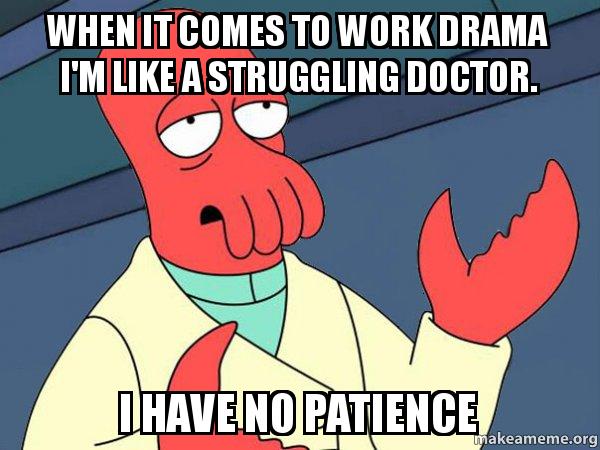 If someone is constantly involving you in office drama, it's essential to set boundaries. Let them know that you don't want to be involved in drama and that you prefer to keep your focus on work. If they continue to involve you, it may be necessary to involve a manager or HR.
In our case, it's just the boss.
Practice self-care
Dealing with office drama can be stressful and emotionally draining. It's essential to practice self-care, such as taking breaks, getting enough sleep, and engaging in activities you enjoy outside of work.
So this weekend, I'll be strictly in Do Not Disturb mode once again.
Over to You
Avoiding office drama is crucial for maintaining a positive work environment and your job satisfaction. By keeping your distance, staying out of gossip, not taking sides, focusing on work, addressing conflicts directly, setting boundaries, and practicing self-care, you can avoid getting dragged into office drama.