In the midst of our fast-paced and often overwhelming lives, we may find ourselves burdened by stress, anxiety, and the weight of expectations.
One particular source of worry is our fear of judgment from others. It's like that little voice in our heads constantly whispering, "What will they think if I try something new and fail?" or "I can't post that photo on social media; what if people laugh at me?"
It's as if we're living in the spotlight of everyone else's opinions. This fear keeps us from sharing our thoughts, ideas, or creative expressions with the world on social media. Our fear of judgment on those platforms, and in life in general, becomes a barrier to fully engaging and connecting with others.
However, there is a timeless Japanese concept that can offer a refreshing perspective on how we approach challenges and find more joy in our daily experiences – Shoshin.
Meaning "beginner's mind," Shoshin invites us to view life with an open heart and a willingness to learn, free from assumptions and preconceptions. In this article, we will delve into the beauty of Shoshin, exploring why this mindset can help alleviate stress and bring more joy into our lives.
What is Shoshin?
Shoshin is a fundamental concept in Zen Buddhism and refers to the state of approaching life with an open, curious, and non-judgmental mindset, much like that of a beginner or novice.
The concept involves letting go of preconceived notions, assumptions, and the ego's desire to be an expert, allowing oneself to experience each moment with fresh eyes and an eager spirit.
From my various jobs, one of my favourite company values I've ever encountered is from this fast food brand: Humility to listen and learn. It's an enriching mindset: to be able to approach the workplace with the expectation that you can learn from anyone—not just from your superiors or trainers. And because you approach learning with a humble heart, I think that you'll be able to absorb more, learn more, and grow more in the process.
The opposite of this is adopting a closed, rigid, and judgmental mindset. When someone is closed-minded, they resist new ideas, experiences, and perspectives. They may hold onto preconceived notions and judgments, which can lead to stress and various negative impacts on their well-being.
Here's why a closed mindset can be stressful:
Limited Perspective
A closed mindset restricts one's ability to see alternative viewpoints or possibilities. This can lead to feelings of frustration and stress when confronted with situations that challenge their existing beliefs.
Resistance to Change
A closed mindset is resistant to change, even when change is inevitable or necessary for growth. This resistance can lead to anxiety and stress when faced with new circumstances or opportunities.
Missed Opportunities
Being closed to new experiences and ideas may cause individuals to miss out on valuable opportunities for learning, personal growth, and fulfilment. This fear of missing out can create stress and regret.
Strained Relationships
A closed mindset can lead to a lack of empathy and understanding in relationships, causing tension and conflict with others who hold different perspectives.
Negative Self-Talk
A closed mindset often involves self-limiting beliefs and negative self-talk. This self-doubt and self-criticism can be a significant source of stress and anxiety.
Fixed Mindset
A closed mindset can lead to a fixed mindset, where individuals believe their abilities and traits are static and cannot be changed or improved. This mindset can hinder personal development and resilience.
Lack of Adaptability
When faced with unexpected challenges or changes, individuals with a closed mindset may struggle to adapt, leading to increased stress and feelings of helplessness.
Shoshin in the Japanese Way of Life
In Japanese culture, Shoshin is depicted in various aspects of daily life, arts, and traditions, embodying the essence of humility, growth, and appreciation for the simple joys of existence.
Here are some ways Shoshin is manifested in Japanese culture:
Tea Ceremony (茶道, Sadō or Chanoyu)
The traditional Japanese tea ceremony embodies the spirit of Shoshin. The tea master approaches each ceremony with a humble and respectful attitude, treating it as a unique and sacred experience. Guests are encouraged to clear their minds and appreciate the artistry and tranquillity of the ceremony, fostering a sense of mindfulness and presence.
Calligraphy (書道, Shodō)
In the art of Japanese calligraphy, beginners are encouraged to approach each stroke with a beginner's mind, allowing the brush to flow freely and expressively. This mindset encourages creativity, spontaneity, and an appreciation for the process rather than the outcome.
Ikebana (生け花)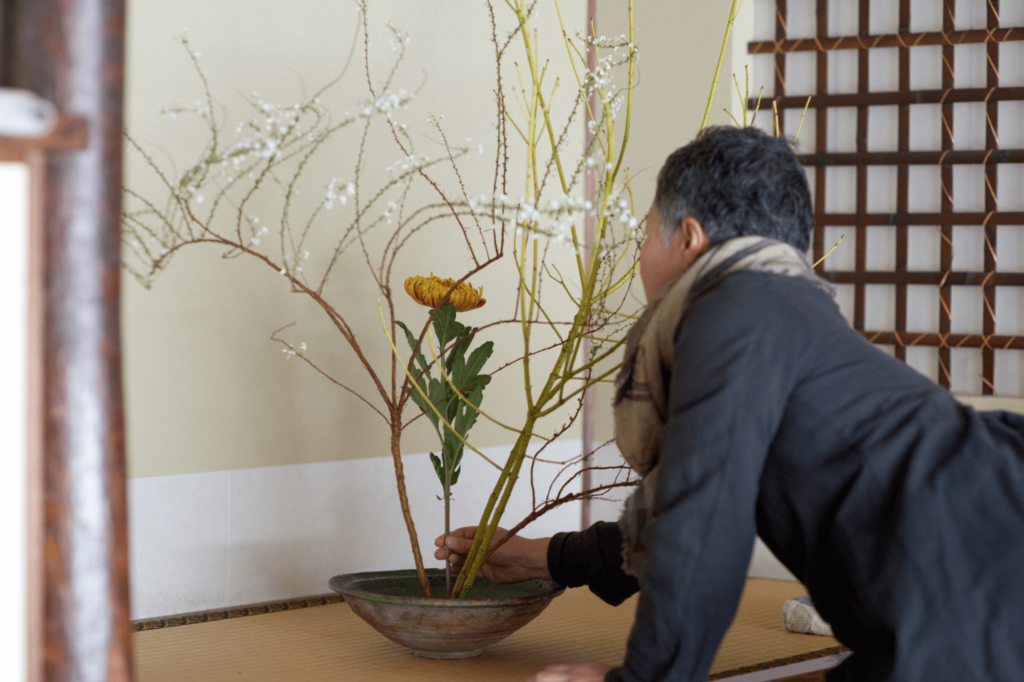 The Japanese art of flower arrangement, ikebana, emphasizes the importance of creating a harmonious and balanced arrangement. The practice encourages participants to see each arrangement as a new beginning, embracing the uniqueness of each flower and its natural form.
Martial Arts (武道, Budō)
In traditional Japanese martial arts like Aikido and Kendo, students are encouraged to maintain a beginner's mind throughout their training. By doing so, they remain receptive to new techniques and approaches, fostering continuous improvement and self-discovery.
Zen Gardens (枯山水, Karesansui)
Zen gardens, with their minimalist and contemplative design, embody the essence of Shoshin. They encourage visitors to clear their minds, focus on the present moment, and find serenity in simplicity.
Haiku Poetry (俳句)
Haiku, a form of traditional Japanese poetry, epitomizes the art of capturing the essence of a moment with brevity and precision. Haiku poets approach their craft with a beginner's mind, appreciating the profound beauty of nature and the world around them.
Embracing the Beginner's Mind: Alleviating Stress and Finding Joy
Shoshin is the essence of approaching life with curiosity, wonder, and a willingness to let go of the notion that we know everything. By adopting this mindset, we can alleviate stress and experience the world with fresh eyes, fostering a greater sense of ease and joy in our daily existence.
Cultivating Mindfulness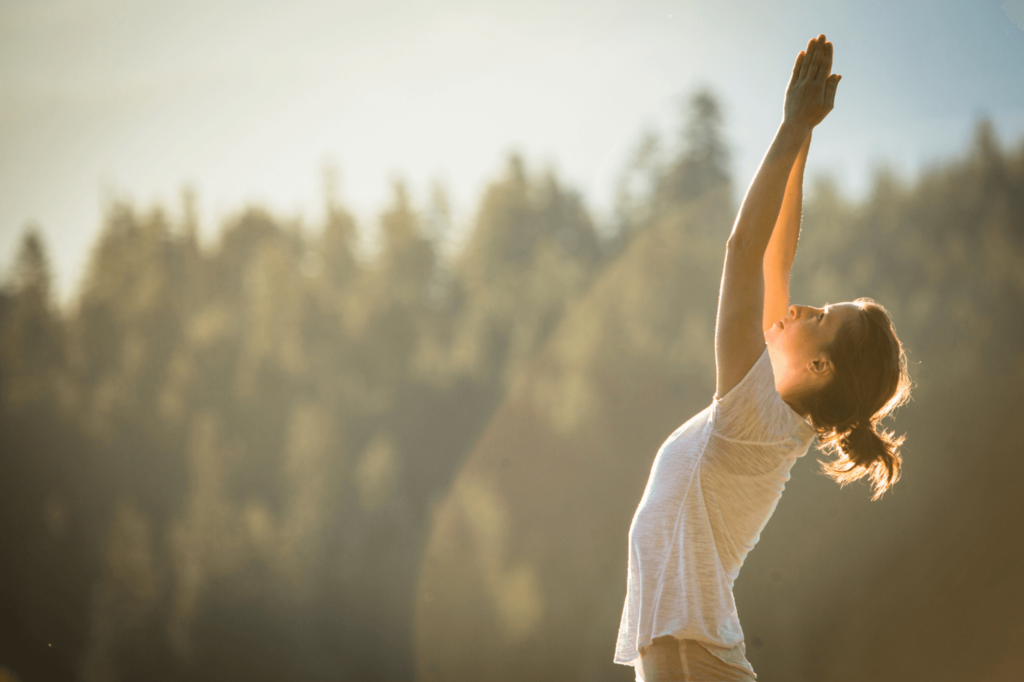 Shoshin encourages us to be fully present in each moment, observing without judgment. By cultivating mindfulness and slow living, we can detach from the constant stream of worries about the past or future, reducing stress and finding peace in the now.
Releasing Expectations
As we embrace the beginner's mind, we let go of rigid expectations and self-imposed pressure to achieve perfection. By acknowledging that we are all continuously learning and growing, we create space for self-compassion and understanding.
Embracing Curiosity
Approach life with the curiosity of a child exploring the world for the first time. Ask questions, seek new experiences, and find joy in the little wonders that often go unnoticed. Curiosity keeps our minds engaged and encourages a positive outlook on life.
Embracing Change
In the beginner's mind, change is not feared but embraced. We become more adaptable and open to new possibilities, finding excitement in the journey of life's twists and turns.
Practical Ways to Apply Shoshin in Daily Life
The philosophy of Shoshin reminds us to release our preconceptions, maintain a sense of wonder about life's many mysteries, and find joy in the present moment, fostering a deeper appreciation for life's simple pleasures and profound mysteries.
Let Go of Labels
Release preconceived notions and judgments about yourself and others. Approach situations with an open mind, free from assumptions.
Engage in Mindful Activities
Participate in activities that allow you to be fully present, such as meditation, yoga, simple movement exercises, or simply spending time in nature.
Try New Things
Embrace the courage to explore new hobbies, interests, or skills without worrying about immediate success. Enjoy the process of learning and growing.
Accept Imperfection
Instead of striving for perfection, appreciate the beauty of imperfection. See mistakes as opportunities for growth and learning.
Find Joy in Simplicity
Notice the small, everyday joys that surround you. Whether it's savouring a cup of tea or admiring a beautiful sunset, find joy in the simple moments.
Your Turn to Put Shoshin into Practice
Embracing Shoshin allows us to break free from the constraints of stress and expectation, transforming our lives into a journey of discovery and joy.
By adopting the mindset of the beginner's mind, we can experience the world with renewed wonder, embrace change with grace, and foster a sense of contentment in the present moment. So, let's embark on this enlightening path of Shoshin as we go about our life's purpose—finding the beauty in every new beginning and allowing it to enrich our lives with peace and happiness.